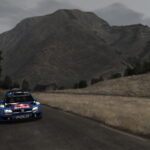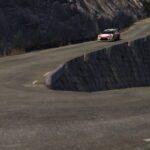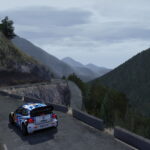 La Cabanette – Col de Braus
**UPDATED** – fixed checksum error occurring during online play. You can re-download the file from the "My Account" section of the website.
Treacherous 7km stretch starting from Baisse de la Cabanette in Lucéram, France. This stage features eighteen hairpins connected by winding, narrow lanes with extreme gradients… steep drops abound.
It featured most recently as Special Stages 14 & 16 of the 2020 WRC Rallye Monte Carlo and has been completely modeled from scratch with reference to onboard footage from the event.
Try to get down in one piece.
two layouts with two separate sets of replay cameras, track maps etc
16 pits for online play
beautiful 3d model derived from EU height datasets
detailed physical mesh
supports numerous Custom Shaders Patch features (in particular, it is advised that you enable GrassFX for this track)
multiple light sources (beware – includes camera flashes)
vertex ambient occlusion patches for each layout
To install, drop the entire zipped folder into Content Manager.